September 4, 2021
Capturing wetland flows
By Marc Simard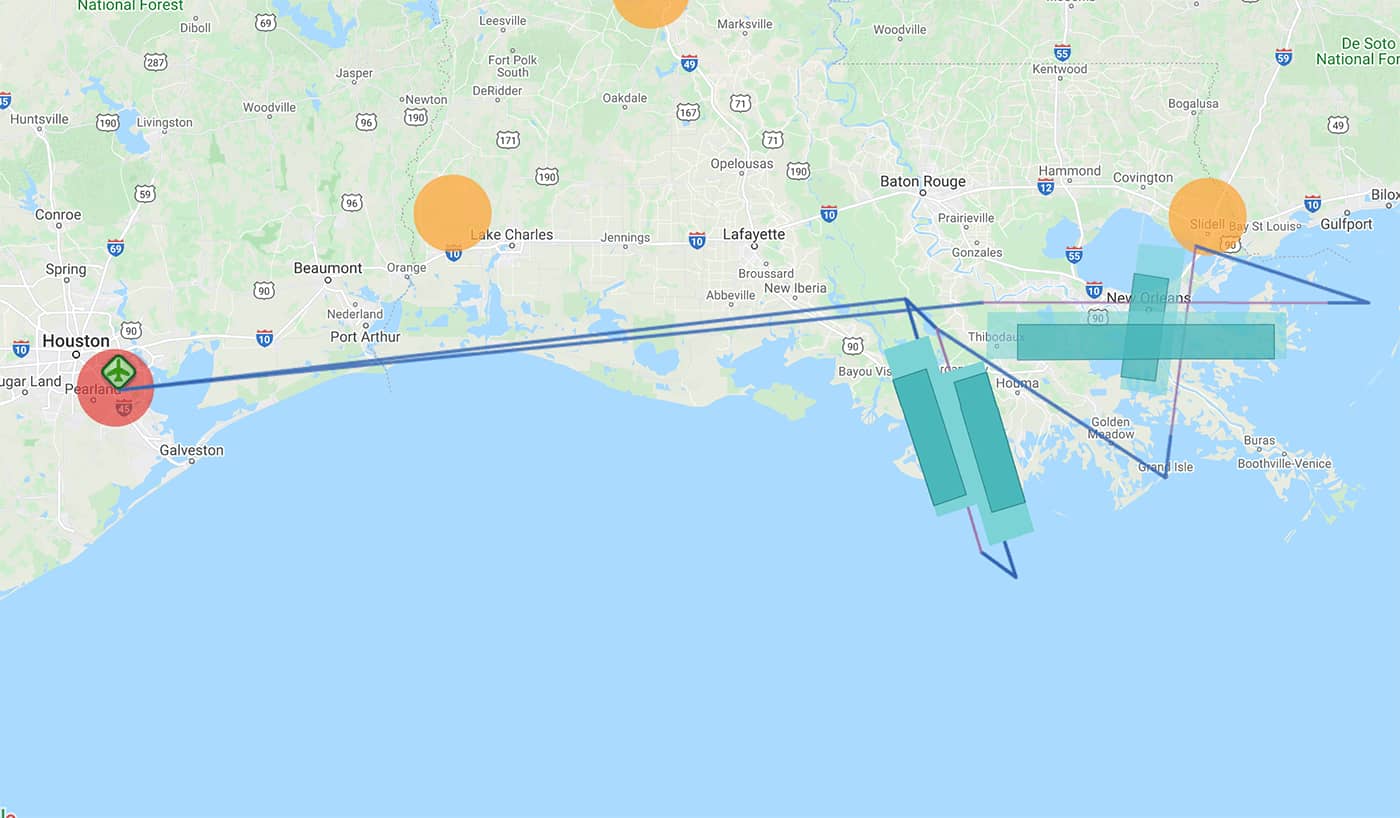 Today's UAVSAR flight with the flight racetrack (two horizontal lines) and the oil slick flight line (NW-SE) around Port Fourchon
Again today, both AirSWOT and UAVSAR flew simultaneously over Terrebonne East to capture wetland flows as tides receded. AirSWOT collected its flight pattern 3 times for a total of 21 flight lines. The image overlaps are designed to enable cross-calibration through space and time, which will provide centimeter-level slope accuracy. The UAVSAR performed 8 laps around its planned racetrack as well as one emergency response lines for post-hurricane monitoring of oil slicks. Delta-X Deputy PI, Dr. Cathleen Jones, is processing and analyzing this new radar data to build-up on other observations discussed in today's story in the New-York Times.
UAVSAR quick-look image produced by the onboard processor showing several oil slicks in the region (
5 MB full-res KML file
).